1M+ icons, illustrations, and photos right in Figma
Forget about graphic stocks. Huge sets of consistent graphics at your fingertips! Simply drag them onto the canvas.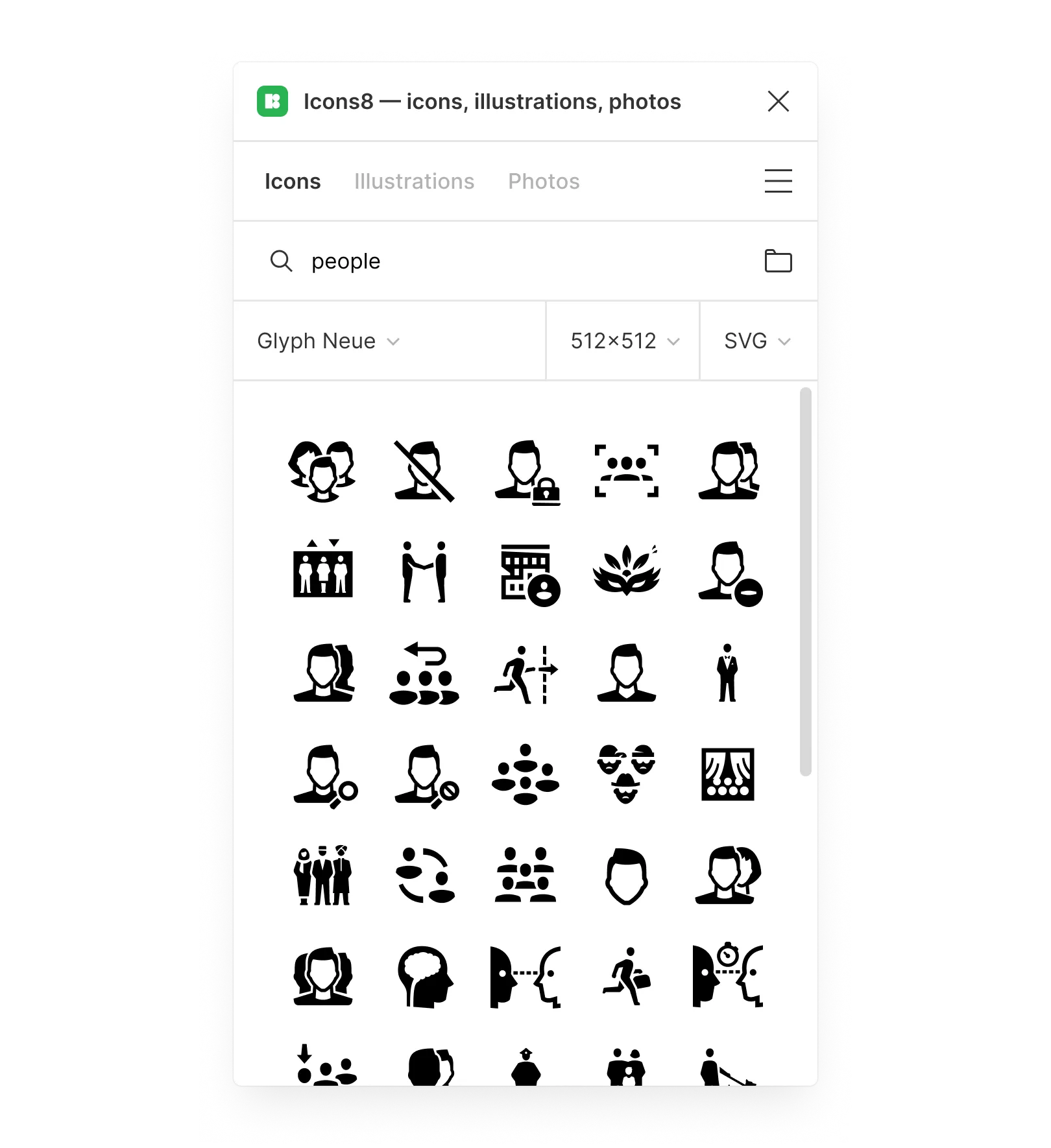 Top-notch graphics from a renowned team
For web, mobile and desktop UIs, social media, ads, marketing, and learning
1 185 600 icons
Pixel-perfect, visually consistent icons for all design needs.
71 656 illustrations
Vector and 3D graphics by top Dribble artists.
140 836 photos
Tons of background-free models and objects, ready-made scenes.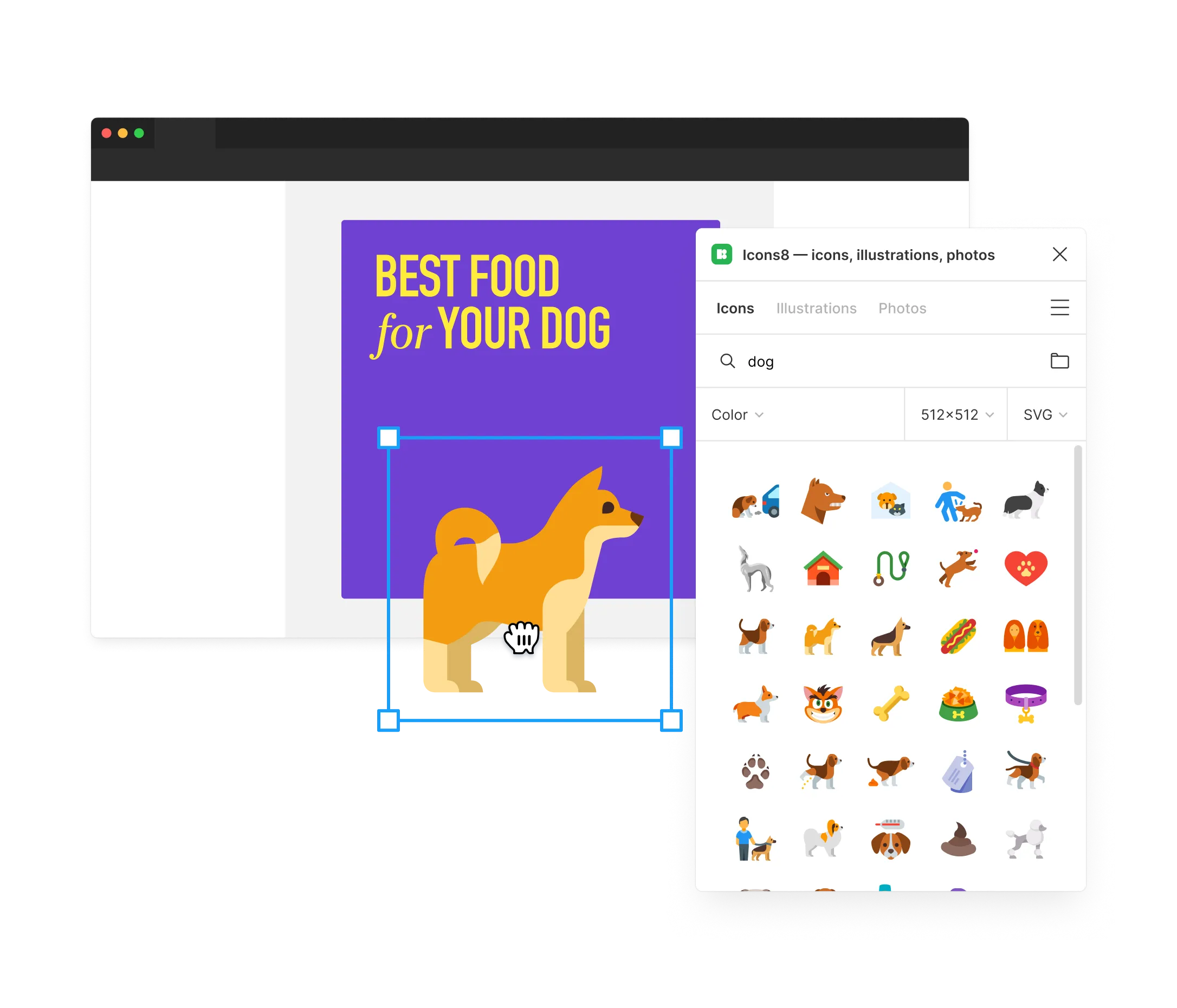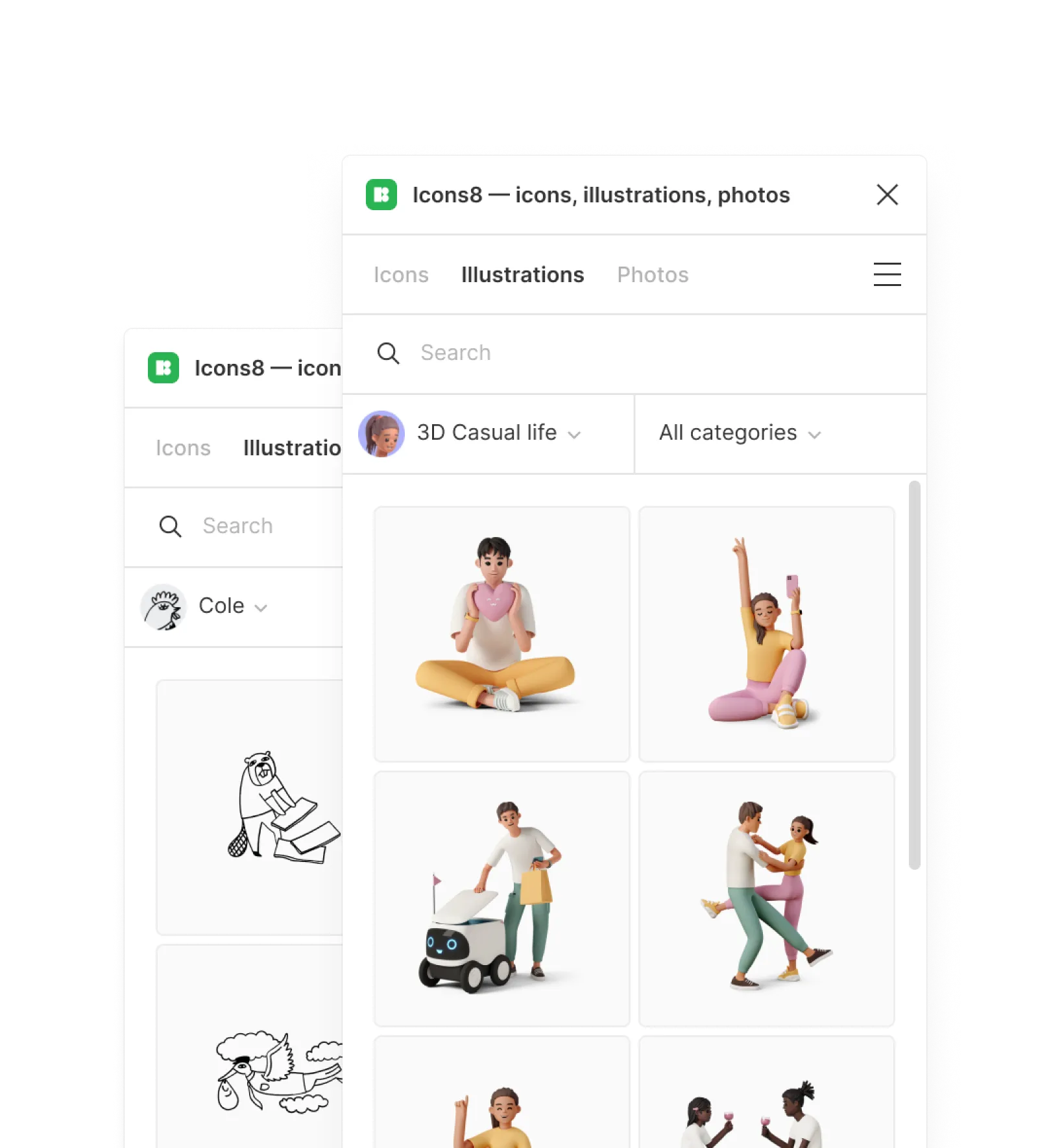 No more googling. Stay focused in Figma
Find the perfect graphics for your designs without leaving Figma.
Ensure consistency
Make your designs look professional and polished
Stay on task
No more scrolling through endless search results
Save time
Save time and streamline your design process
Designed by in-house team
With our plugin, you will enhance your projects with trendy, perfectly matching graphics and add visual harmony to the world.
Professional
Consistent
Quality
783K users