35K+ Material Design Icons right in Figma
Perfectly crafted icons by Google and Icons8 at your fingertips.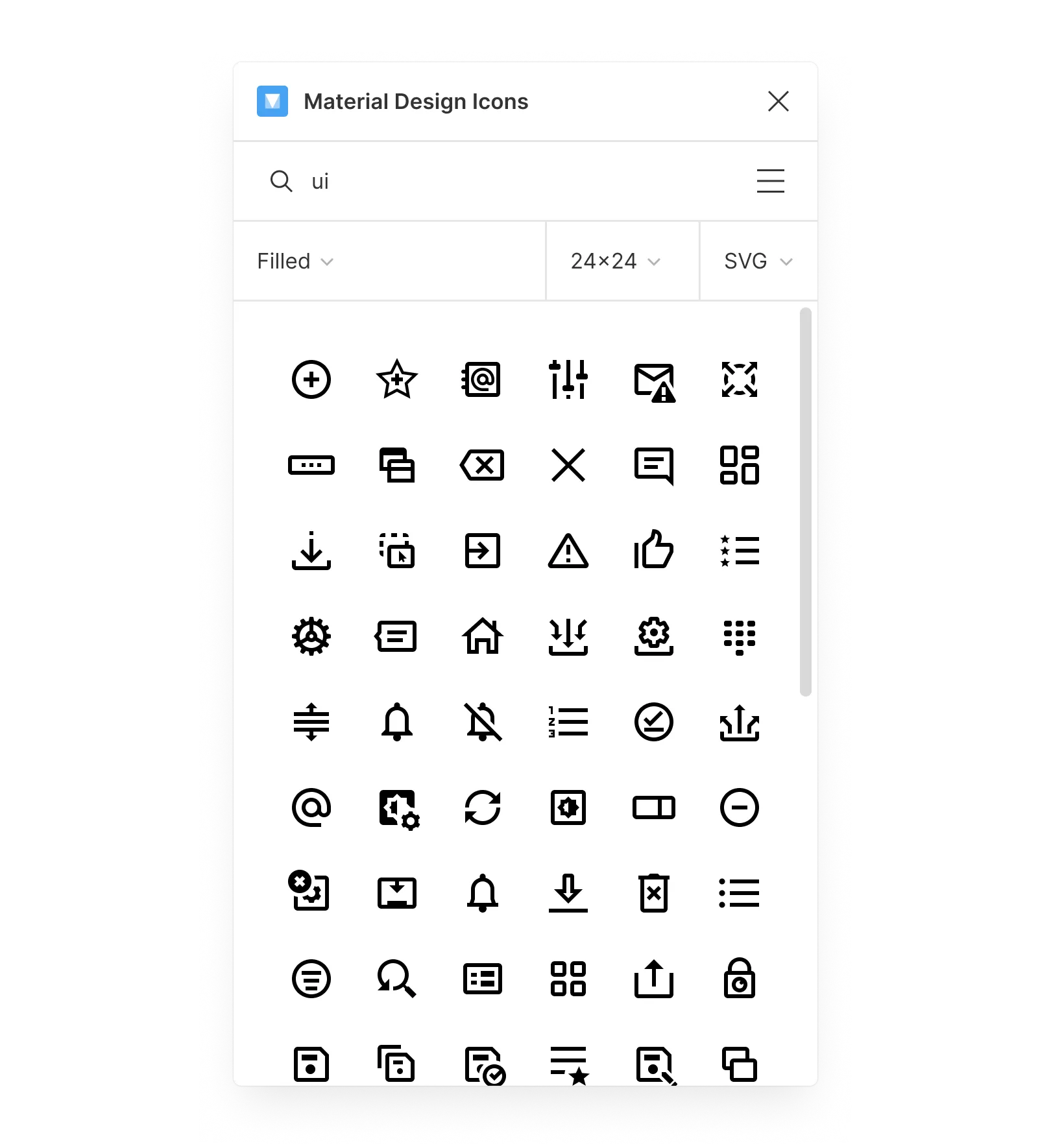 The largest collection of Material icons on the internet
Sharp, consistent icons to cover all your design needs.
Huge selection
Thousands of icons in PNG and SVG crafted strictly in accordance with the Google guidelines.
All styles
Outlined, filled, sharp, rounded, and two-tone styles for all sorts of apps.
All sizes
Multiple pixel-perfect sizes for all screens and resolutions.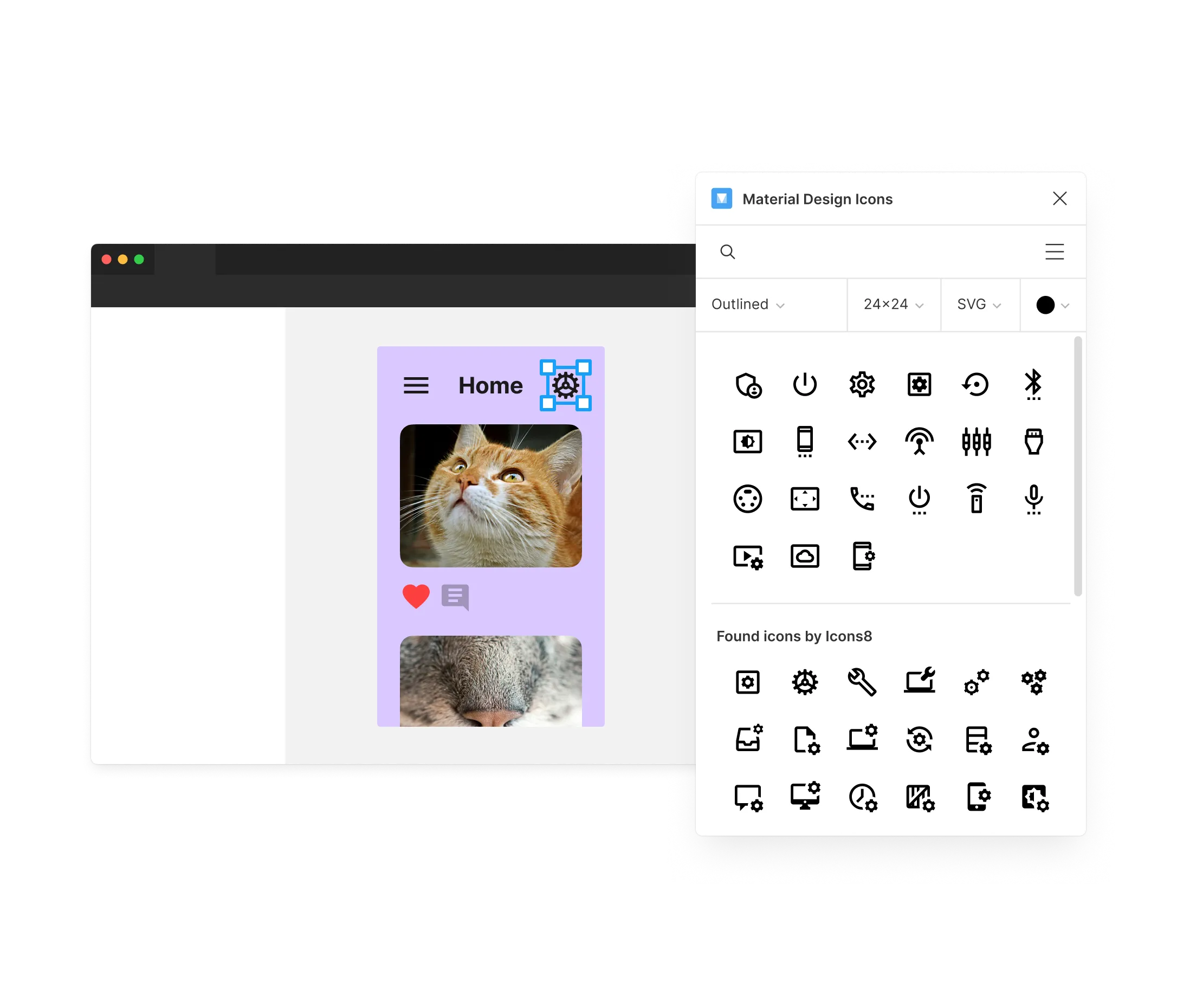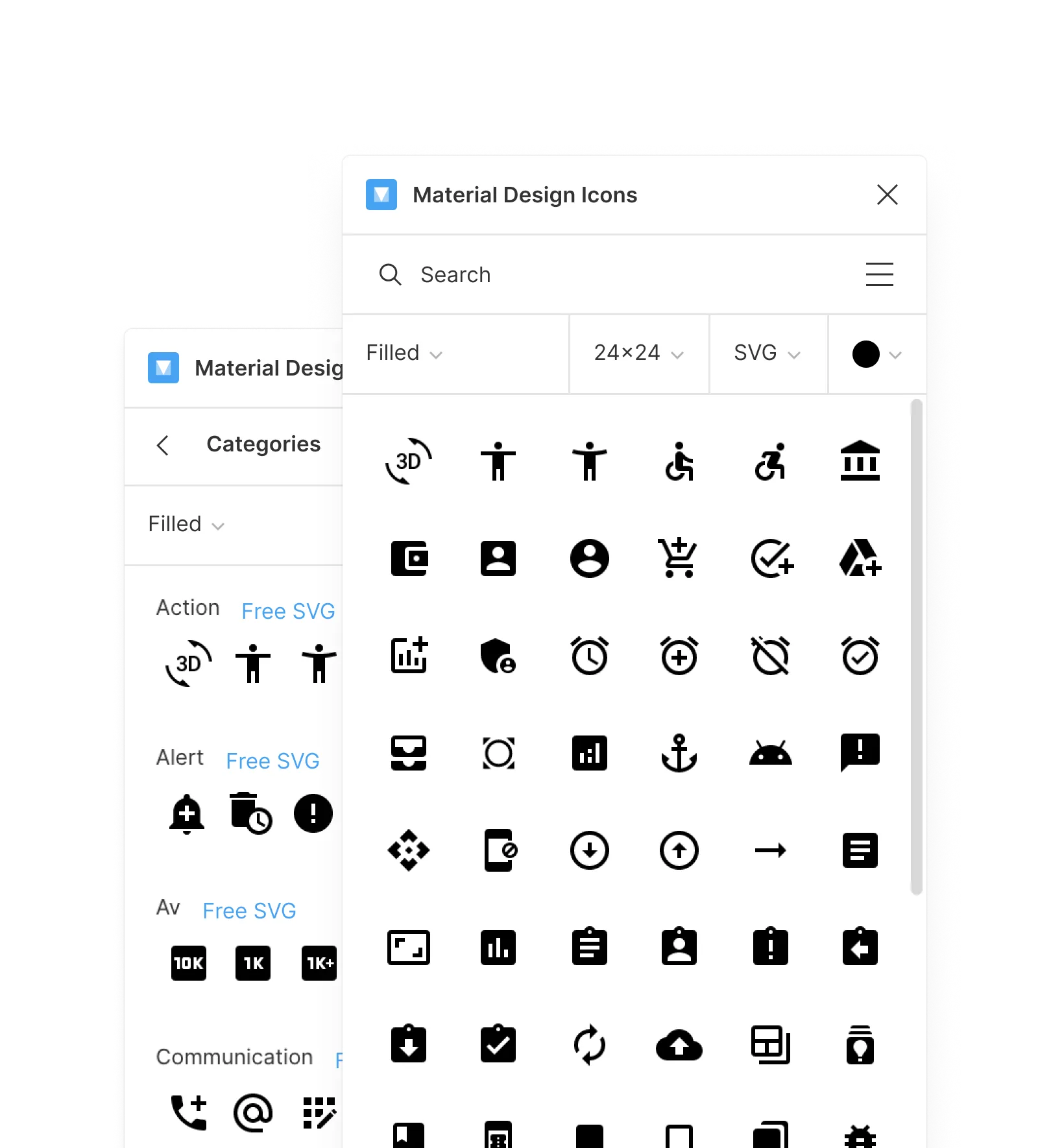 Design faster with our Figma Plugin
Stop wasting your time on googling, find everything you need in a matter of seconds.
Right in Figma
Access the icons collection without leaving your Figma workspace.
Simple customization
Quickly select the required icon size, color, and style.
Regular updates
We continuously add new icons to the collection.
Why our Material Design Icons pack
A must-have plugin for efficient design.
Unrivaled choice of icons
Designed strict to Google guidelines
Trusted by 800K+ designers worldwide
1M users