Add that missing button to Figma: Remove background
Get fast, accurate, and FREE background remover right within Figma.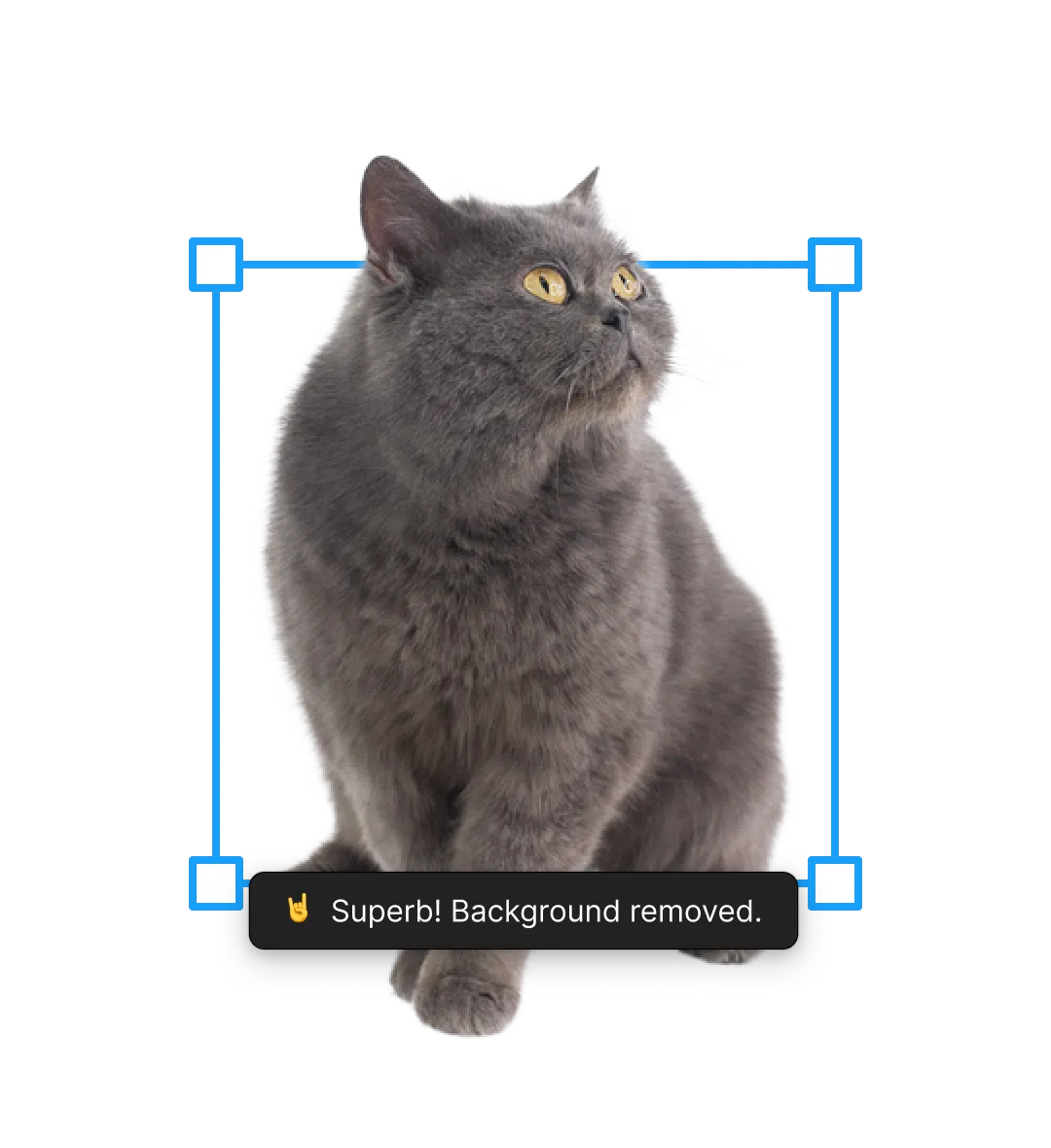 Get rid of routine, design faster
Remove backgrounds from images with AI
One-click background removal
Remove backgrounds from one or multiple images at once.
No API key needed
Simply click the 'Remove Background' button, and go on with the more important tasks.
Original quality and size
The plugin ensures crisp and clear cutouts while preserving the original image quality and size.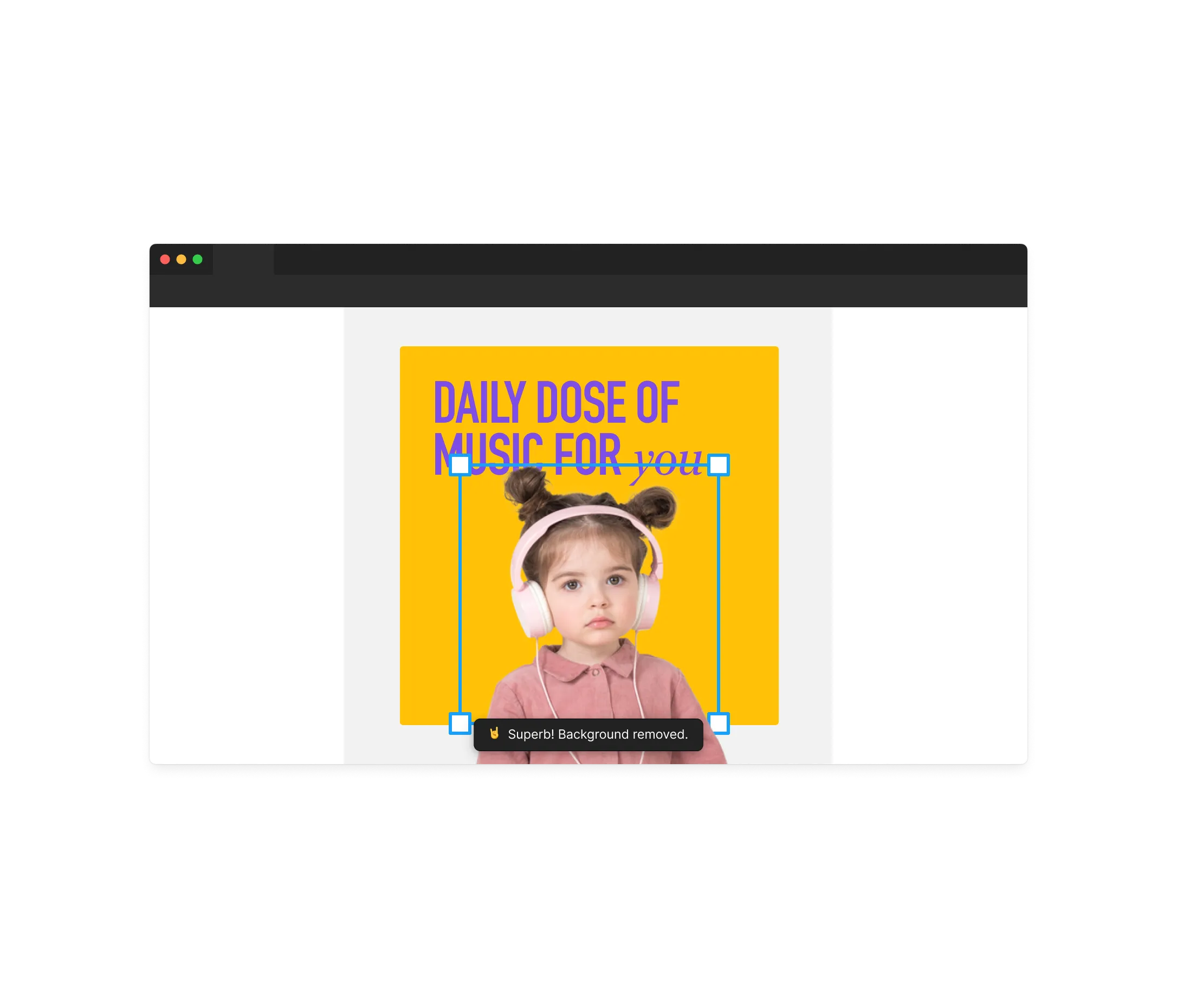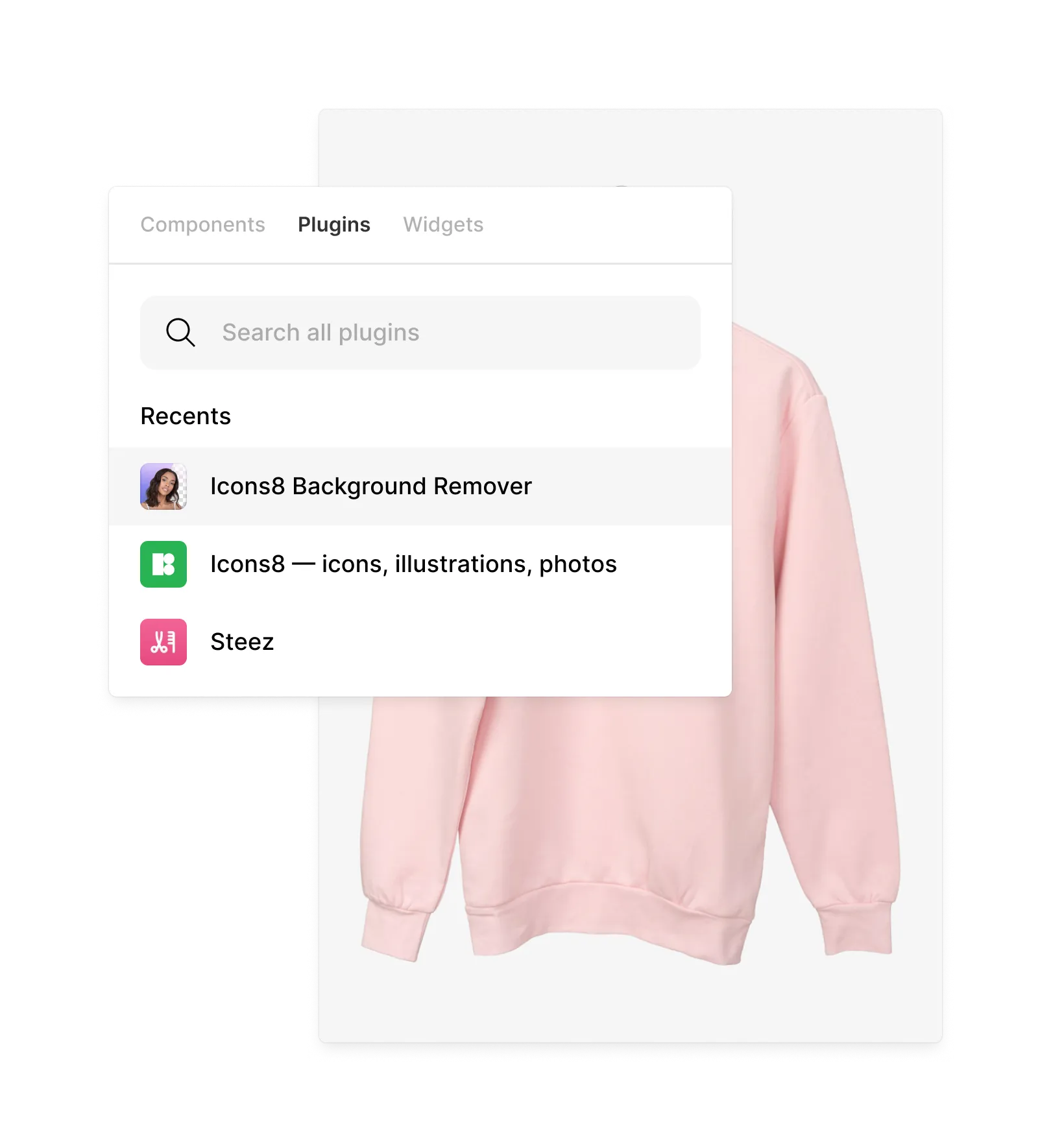 Maximum efficiency in a single click
A minimalist approach to an effortless experience.
No interface
A single button for hassle-free background removal.
No limits
Remove backgrounds from any number of images - all for free.
No sign up
Our background remover needs no registration or subscription.
100% free background removal
Remove background from one or many images at once!
Perfect results
Preserves size and quality
Super easy-to-use
349K users